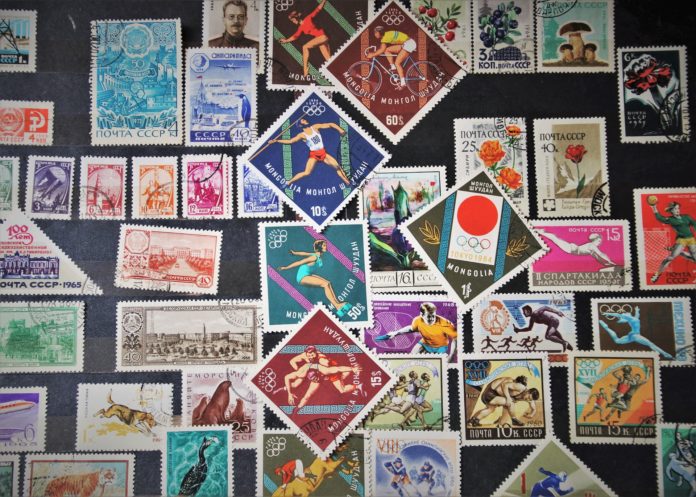 Introduction:
Stamp collection is a hobby which is something anybody can do. It is fun and absolutely no special skill is required to pursue this hobby. Moreover, there is no age bar to pursue this hobby. Anybody from a young person to an old person can collect stamps as their hobby.
A Stamp collector, also known as Philatelist, finds joy in collecting world stamps and different theme based stamps. This can be considered as a way to gain knowledge of the world we live in.
History of Stamp Collection:
Stamps are issued by the postal departments of the countries around the world. The history of stamp collection dates back to 1774 when an Irish gentleman, named John Bourke, assembled a book of revenue stamps collection. The collection is still there in Royal Irish Academy, Dublin. Around 100 years later, this hobby was spread across the world with thousands of stamp collectors as well as stamp dealers helped in spreading stamp collection as a popular hobby.
The first postage stamp, Penny Black, was issued by Britain in the year 1840, which depicted young Queen Victoria. One difference between Penny Black and modern days stamps is that Penny Black was without any perforation and it had to be cut with a scissor in order to use it. The unused Penny Black is considered as one of the rare stamps.
How do I get stamps:
Stamps can be obtained by different means but it is really not hard to find stamps. Do you still write postal mails and receive postal mails? If yes, chances are you will find stamps glued and sealed on the envelope of your mail. These are called used stamps.
You can also make Pen Pals by joining Pen Pal sites like PenPalWorld and make new friends there from around the world. Then start exchanging postal mails with your pen pals. You will soon find some new stamps from the countries your Pen pals residing.
You can also purchase stamps from your local postmaster or friends who are in the same hobby. Another way is to become a member of philately clubs/organizations in your locality. Being a member of a philately club is a nice way to meet other stamp collectors, stamp dealers and exchange knowledge of philately.
Another way is to trade your extra/duplicate stamps with another stamp collector near you to obtain new stamps. Duplicate stamps are stamps which you already have in your collection and the extra one can be traded to get a new stamp.
Stamp dealer shops are also a great way to purchase stamps. You can also purchase stamps online from websites like Amazon, eBay or any other website selling stamps.
Types of equipment required for stamp collection:
The beauty of stamp collection is that it does not require any kind of expensive or heavy tools. The tools required for stamp collection is easily available from the stamp dealers near you as well as online.
First, you will need a good magnifying glass to examine your stamps very closely. Sometimes we cannot see imperfections of the stamps in our naked eyes. It is really important to examine the stamp you are about to obtain and the best way to do that is using a magnifying glass. A magnifying glass with x10 magnification will do the job.
Another tool you will need is a tong to hold your stamp and moving it in and out of the stamp album. Try to avoid holding your stamp with your fingers so that the grease in the finger does not spoil the stamp. Spoiled stamps will lessen the stamp valuation.
You will need stamp albums to store your stamps securely. As a beginner, you can start with only one stamp album but as your collection grows, you will need to purchase more of them. The cheaper option is loose-leaf album for a beginner.
Hinges are required to arrange your stamps in the stamp album. These are small strips with gum which help to fix the stamp with the album.
Watermark Detection fluids along with a tray can be used to enhance the watermark or pattern of the stamp.
You will also need a Perforation Gauge to measure the number of perforations on the sides of the stamps. If you have two similar looking stamps, you can differentiate between them by measuring the number of perforations with the help of a Perforation Gauge.
Lastly, a good stamp catalogue like the ones published by Scott Catalogue in the USA or Stanley Gibbons in the UK is useful to identify the stamps of your collection, their details as well as values.
Additionally, a color guide to differentiate the similar-looking colors of the stamps and an atlas to locate the originating country of your stamp could be useful but not absolute necessity to start the hobby of stamp collection.
Link to Part 2 of this series is here.